E-Newsletter for
December 16, 2022



Just 7 days left in Advent.... Tempus Fugit! Time flies!


I spoke 2 weekends ago on the fact we do not realize how close God is to us and it can be very easy to miss the ways in which He manifests Himself - His goodness and love. We can get so busy... believe me, I know this feeling!! Notice the Church's wisdom in the arranging of the liturgical seasons and how at certain times during the year we are called out of the busyness of life in order to refocus our attention on Christ, on those things that matter most - faith, eternal life, family, and cultivating a world that reflects the goodness of God. This short season calls to stop what we are doing, take a deep breath, and reflect on God's goodness in our own lives and how we might be able to emulate His goodness to others. In order to accomplish such a task, we need ways to engage in prayer, tangible things that take discipline but nevertheless add fuel to our spiritual lives. I would like to highlight just a few of the opportunities here at our parish:
Daily Mass - many folks find it difficult to get to daily Mass because of work and family. Have you considered trying to get to one Mass during the week in addition to Sunday?

Adoration - we have Adoration of the Blessed Sacrament on Tuesdays from 1pm-5pm, with rosary at 4:30pm and Benediction immediately following. Jesus is truly present to us in the Eucharist and exposed on the altar for public adoration and prayer. Just like a person "soaks in the sun"; adoration is how we "soak in" Jesus.


Rosary - are you a rosary prayer? The rosary is a powerful tool for prayer. In it we meditate on the different aspects of the life of Christ, while walking hand in hand with Mary - His Mother. The rosary helps us in our fight against satan and temptations to sin, it assists us in prayerfully thinking more about Christ and love for us.

Confession - "confession is good for the soul" ... A house, a car, a room can get cluttered - filled with so much stuff we don't even know what is in there any more! And how good it feels to clean it out! In cleaning a house, a car or a room, we make room for guests to come and have fellowship with us. The same is true for confession. By doing a little introspection, we recognize the areas of life that are cluttered, the faults and failings of every day, the places where we need God the most and we bring all of it to Him in confession so that He can clean us out. Confession makes room for God that we might have fellowship with Him... for He is the greater guest we could ever invite into our lives! Don't miss out on the opportunity for confession this Advent:

Sunday December 18th: 2pm-3pm at Holy Name
Take time today to pause, reflect and rejoice ... the Lord is closer than you think!!


News & Events
Please watch here for news and events, and join us for good Catholic community!

THANK YOU!!
A heartfelt THANK YOU to all who helped with the Our Lady of Guadalupe Mass and reception! It was a joyous event!
Help Decorate the Church!
We are decorating for Christmas on Friday December 23rd following the 8:15am Mass. All are welcome to join and help decorate the church for Christmas!
Advent Confessions
will be held on Sunday Dec. 18th from 2pm-3pm at Holy Name. Several priests will be available for confession, including Spanish speaking priests! Don't miss this opportunity to go to confession before Christmas!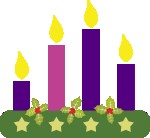 Three Kings Celebration
Holy Name Parish is proud to invite all parishioners to our Three Kings Celebration in honor of Sr. Melinda! Please join us as we celebrate the Christmas Season with music, food, fellowship and treats for the kids! Cost is $10/person, children under 12 are free. Tickets are on sale after all the Masses this weekend.
Christmas Mass Schedule:
9am (daily Mass)
4:30pm Christmas Vigil
10pm Mass at Midnight - both Masses are in English (NB: There are NO confessions on Saturday December 24th)
9am (English) and 11am (Spanish)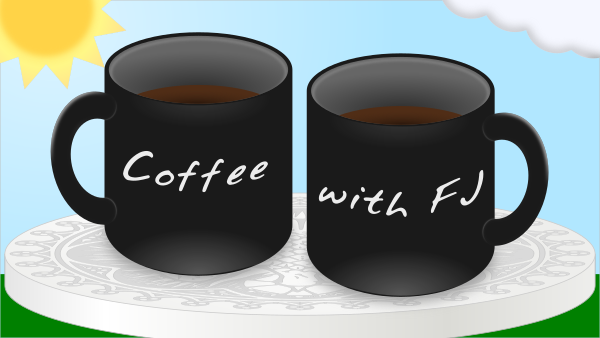 New episode of Coffee with JF available! Watch it here: