E-Newsletter for
February 3, 2023



Since arriving at Holy Name in June I had been asked by a few folks about the parish council. An attempt was made in July to gather all those serving on the council together for an initial meeting. Unfortunately, not many people responded at all and very few attended the meeting. With the juggling act I am performing with the jobs I hold in the Diocese, after that meeting the idea of the council was pushed aside for a while. Before Christmas and into the new year, I started to think about this yet again and began inquiry among some folks as to whether or not this would be beneficial. Of course, the answer was 'yes.' After hearing that people do want a parish council, I then decided to restructure it. The council will include members from various groups in the parish who are active: CCD, Staff, Finance, Legion of Mary, Music Ministry, Spanish Community, Volunteer Committee, Deacons, Priests, President of the Council and VP. Some folks who were on the previous council were asked to stay on and there are some new, and younger, voices on the new. There is a good representation of the parish on this council and I am pleased that this was able to come together.


As this new council comes together, it is an opportunity to remind us all of the nature and purpose of a parish council. The council itself is an advisory body, not a decision-making one. That does not mean that ideas and suggestions shared among the council members will not influence decisions that are made, but ultimately, the final word lies with the Pastor. The council serves as a way for each of the active groups in the parish to communicate with one another, to collaborate on events and build a solid foundation of community life. The captain cannot steer the ship without the assistance of a crew. And I am pleased to welcome this new crew.


More information regarding this new parish council is forthcoming. I would like to take this time now to thank those who served on prior councils. Your dedication to the parish is not overlooked. My thanks goes out to all involved.
News & Events
Please watch here for news and events, and join our events for good Catholic community!

Holy Hour for Vocations
Join us for a Eucharistic Holy Hour to pray for vocations to the priesthood - Tuesday February 21, 2023 6pm-7pm. Discussion to follow for men discerning priesthood from 7pm-8pm.
Holy Name Newsletter
Eucharistic Congress
Mark your calendars for March 4, 2023 for the first ever Eucharistic Congress! Registration is now open. There is more information in the bulletin and on our website. Go to catholiclifeconference.org to register.


Tax letters
are available for those who need a record of their donations for 2022. Please call the rectory office.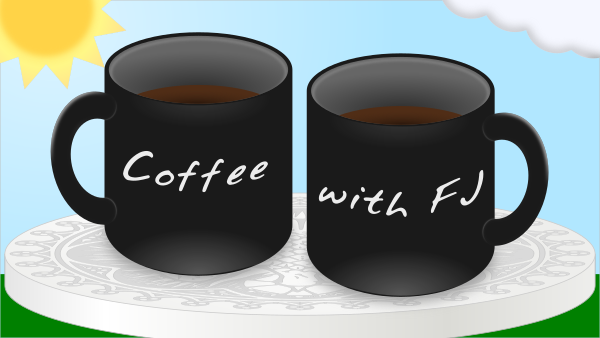 Watch new episodes of Coffee with JF here: