E-Newsletter for
March 31, 2023



It is finally here ... the end of Lent! Holy Week has begun. In churches and parishes around the world, this week is celebrated in many ways with various devotions and customs. All of which are to aid us in entering more deeply into the Passion, Death and Resurrection of Christ - otherwise known as the Paschal Mystery. For example, the covering of statues, crosses and images in the church on the 5th Sunday of Lent, symbolize the darkness of the crucifixion and the empty feeling of abandonment - not that God abandoned us, but how we abandon Him, via our sins. Often these coverings are red or purple. Red symbolizes the blood of martyrdom, purple symbolizes repentance and penance (and in the old rite, black was used to veil images rather than purple). And beginning after the Holy Thursday Mass, the Eucharist is removed and the altar is stripped - that feeling of emptiness becomes a stark reality of the darkness of the passion and a bleak reminder that it is our sins that brought Christ to this moment.


You might find it interesting that Holy Week observances began in Jerusalem in the earliest days of the Church. Pilgrims would gather in order to reenact the events of Christ's passion leading up to the Resurrection. Egeria, an early Catholic pilgrim recorded these events between 381-385 AD - showing that they were already well established even then.


Thus, the events and liturgies of Holy Week are deeply rooted in our Church's Tradition. Since the beginning, they have helped us enter more deeply into the mystery of Christ's Paschal Sacrifice. These are the "high holy days" in our liturgical calendar. They remind us of why we are Catholic, of our need for Christ and His mercy in our lives ... they draw us into a deeper appreciation for our traditions, devotions, and prayers. Most of all however, these liturgies draw us into a deeper love for God. Therefore, friends, do not miss the opportunity that we have to participate in these liturgies. Remember last year when it was all taken away and were not permitted to attend?? This is your chance not to miss out ever again!


News & Events
Please watch here for news and events, and join our events for good Catholic community!

The Steubenville East Conference
for high school youth is returning to Springfield. Mark your calendars for July 21-23, 2023. Registration is now open! The Diocese of Springfield is offering $75 to any student who signs up. The deadline is June 1, 2023.


Divine Mercy Youth Pilgrimage
The Diocesan Youth Ministry Office is sponsoring a pilgrimage to the Divine Mercy Shrine Saturday April 1, 2023. Go to the website catholicyouthrevival.org for more information and to sign up.
Joy Has a Name with Guest Speaker/Beatboxer Paul J. Kim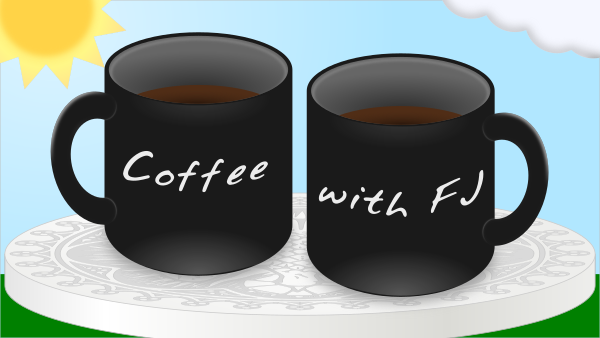 Watch new episodes of Coffee with JF here: