We at Holy Name Parish, through the empowering spirit of Jesus Christ, strive to build a faith-filled community through prayer, action, and outreach to all.
I cordially welcome you to Holy Name Church! Please come and become a member and make this your family church!
It gives me so much joy that I am appointed Administrator at Holy Name Church by Bishop William Byrne and the team of consultants. In retrospect I come from Fort Portal Catholic Diocese in Uganda. I am the first born of twelve. My parents are both deceased. One of my siblings is a Religious Nun in the Congregation of The Daughters of Saint Theresa of The Child Jesus. I arrived here on the 16th of June, 2023 on The Solemnity of The Sacred Heart of Jesus. I have been well received in this culturally diverse community by all the Parishioners. I find the Parishioners very committed to their God and actively participate in various Ministries. Right away I got involved in doing God's work bringing the Good news to all as they do that to me as well. There is a lot of potential and openness for growth in various aspects of the Parish, the lay apostolate movements, Parish Council, faith formation programs, etc. I am open to growth and to follow the pastoral guidelines encouraged by the Catholic Diocese of Springfield, Massachusetts.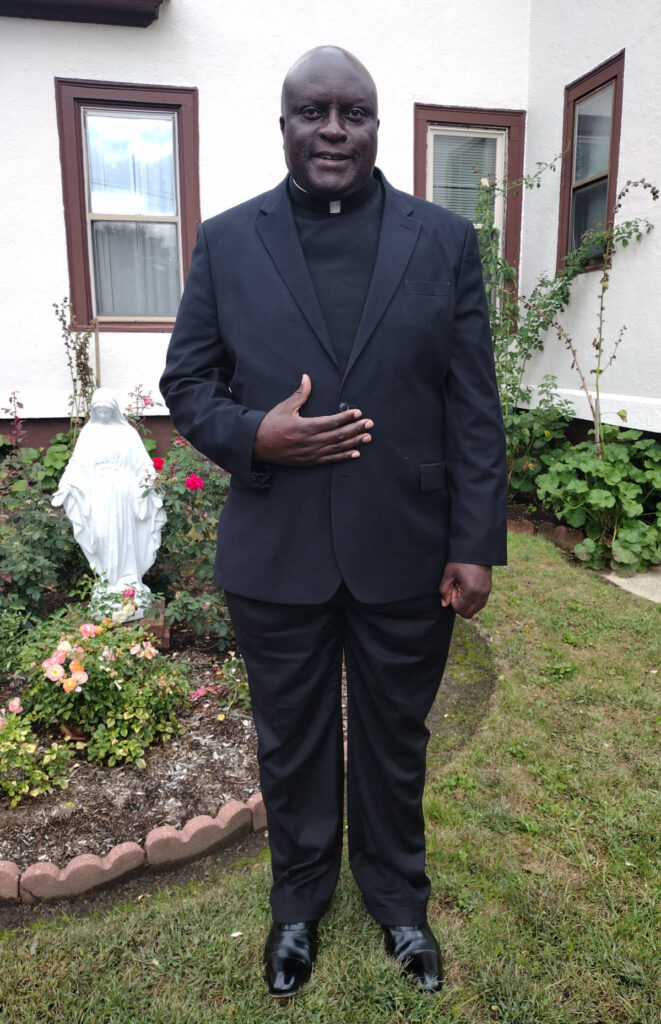 Mass Times:
Saturday (Vigil)         4:30 p.m.
Sunday                        8:30 a.m.
Sunday                        10:30 a.m.

Sunday                        12:30 p.m. (Spanish Mass)

Weekdays                   8:15 a.m.
Saturday (Morning)  8:15 a.m. – First Saturday devotions will follow Mass and confessions will be available.
Confession Times:
323 Dickinson Street
Springfield, MA 01108
We are collecting food items for our Thanksgiving Dinner ministry. Your donations help to provide Thanksgiving dinners for parishioners and also many families within our zip code area who are financially challenged. This year we are doing a "combination" request for...
read more