E-Newsletter for
February 24, 2023



As many of you have already heard, our music director, Tom Veto, has decided to retire. Tom has been playing the organ and singing at Holy Name for 52 years! He will be greatly missed by so many. I want to take this opportunity to thank Tom for sharing with us his gifts and talents with the parish for so many years. It was a joy to work with him, however brief. Please keep Tom in your prayers. As of now, there is no plan to replace Tom at the 8:30am Mass. For 2 reasons: it can be difficult to find a decent church musician and it also offers an opportunity to experience Mass in a more contemplative tone. We will see how this goes.


This affords an opportunity to speak briefly with regard to the nature of church music. Sacred music is different from regular music. In the context of the Liturgy, music is secondary to the actual offering of the Sacrifice of the Mass. Nevertheless, music most definitely enhances our worship, aiding us in the raising of our hearts and minds to God, though not necessary. As such, the music that we choose to sing in church must always be directed to God (secular music is never permitted). The instruments that we use also, according to the law of the Church, must also be found worthy of such worship and adoration of God. Church Law indicates that the pipe organ is the preferred instrument for sacred music accompanied by Gregorian Chant. This does not prohibit the use of other instruments nor the use of polyphony - of which we are more accustomed. Yet, there is a certain depth and richness to this directive.


During this Season of Lent and into Easter, at the 4:30pm Mass and 10:30am Mass, we will begin to use a different setting for the sung Mass parts as a way to try and deepen our appreciation for sacred music and follow the directives of Church Law. In fact, at the 10:30am Mass we will be switching from guitar to piano, adding another element to the richness of our worship of God at this liturgy. My hope is that these changes will offer us a new way of entering into the worship of God and deepen our love for Him and His Church. This is an opportunity for growth in our relationship with the Lord.


Blessings to all during this Holy Season of Lent!


News & Events
Please watch here for news and events, and join our events for good Catholic community!

The Diocesan Eucharistic Congress
is coming up this Saturday March 4th! Registration is now open. For anyone who wishes to attend the conference, financial assistance is available. Contact the parish office.


Holy Hour for Vocations
Mark your calendar for a Holy Hour for Vocations with Bishop Byrne, Sunday March 26th at 3 p.m. at St. Michael's Cathedral.
Holy Name Newsletter
Lenten Schedule
For the Season of Lent, there are plenty of opportunities available to deepen our life of faith:
Series of Talks on the 10 Commandments with Fr. Barrent - Join us Sundays at 2p.m. in the church.
Confessions - Our usual Saturdays from 3:30-4 p.m. (except on Holy Saturday); and Wednesdays at 5 p.m. Also, Saturdays at 9:30 a.m. on March 4th and April 1st. On April 8th, Easter Vigil Saturday, they will be from 11 a.m.-12 noon only.
Adoration - Tuesdays, 1-5 p.m.; Divine Mercy Chaplet at 3 p.m.; Rosary at 4:30 p.m. followed by Benediction.
Stations of the Cross - Fridays at 6:00 p.m. in English and at 7:00 p.m. in Spanish.
Holy Thursday - Mass of the Lord's Supper at 7:00 p.m.
Good Friday - Liturgy of Good Friday in English at 3p.m.; plus English Stations at 6:00 p.m. and Spanish Stations at 7:00 p.m.
Holy Saturday - Vigil Mass at 7:30 p.m.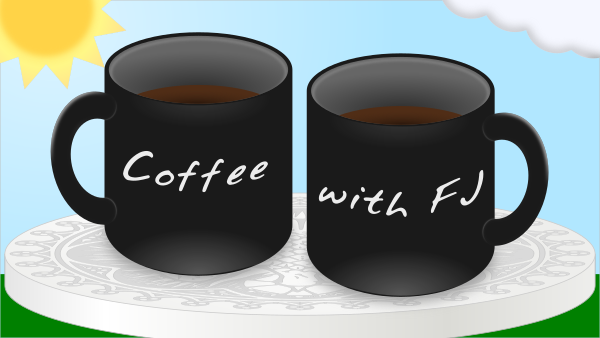 Watch new episodes of Coffee with JF here: