E-Newsletter for
May 19, 2023



It has come to my attention that my words in the bulletin dated May 7, 2023, have come across as angry, arrogant, and divisive. My topic was on the Holy Eucharist and why folks have left the Church over the years. My words were not meant to be hurtful nor offensive. My intention was to point out an institutional problem in a broad context. They were in no way aimed or directed at any one person or groups of persons. Nevertheless, upon reflection of these comments, I can see how this could have been misconstrued.


Having said that, please accept my deepest apology for making these comments. Those of you who know me well, know that I am not an angry person nor one to cause division. I certainly hope that I do not come across as arrogant either. It is never my intention to harm or offend. I apologize to Bishop, the priests and deacons of our diocese, to our seminarians and seminary candidates, the men and women religious and finally to all of you – the lay faithful. I have the utmost respect and admiration for those who have been faithful to the Church especially during the tumultuous years following the Second Vatican Council. I made a mistake and I hope that you can forgive me. I will in the future, choose what I say and how I say it much more carefully and respectfully.

That being said, this weekend I am covering the Masses at St. Charles in Pittsfield and so I will not be here to give Fr. Barrent a proper send off. However, he will be back for our Confirmation Mass on Sunday May 28th. I would like to, however, once again, thank him for being here at Holy Name and for all he has done to help me. I mentioned this previously, I could not do my jobs without his help... From maintenance issues, to home visits, baptisms, CCD... He was a huge help to me and to the parish! I wish him all the best and God's blessings on his discernment of religious life in Canada.


I mentioned last Sunday that Holy Name would not be left "fatherless". On June 1st we will welcome Fr. Jean Gregroire Tattegrain, a priest from Haiti, to be with us for the duration of the month of June. Fr. Jean will just be visiting but cover the parish until the arrival of Fr. John Chrysostom Tibakunirwa on June 16th. They will be together for the last 2 weeks of June until my return to Springfield. I am grateful to Bishop Byrne, the Vicar General and the Vicars for Clergy for working so hard to find priests who will be able to continue to administer the sacraments and care for the parish in my stead. On July 1st, Fr. John Chrysostom will take over as Administrator of the parish and I will begin the process of moving to St. Mary's in Westfield.


I know that these changes came fast - I was assigned here only 1 year ago. I know that change is difficult. Just as you are getting used to one priest, a new one comes to take his place. Yet, sometimes change is good. It means that things may be different but have the potential to improve and get better. We have done much in the last year to get that ball rolling and have set up the next priest to be successful here. It is my hope that he will, with your help, accomplish great things and make Holy Name a place where people want to come to Mass and have fellowship with other Catholics. You will be in good hands!


News & Events
Please watch here for news and events, and join our events for good Catholic community!

The Legion of Mary is Sponsoring A Coffee & Donut Social Hour
after the 10:30am and 12:30pm Masses on Sunday May 21st. All are welcome!
Encuentro Youth Ministry is hosting a weekend retreat
at the Shrine of Divine Mercy May 26-28, 2023. Spots are filling up, register soon!
The Annual Diocesan Eucharistic Rosary Procession
will take place on Sunday June 4th at St. Elizabeth Ann Seton Parish in Northampton. The speaker will be Fr. Valentine Nworah on the topic of Our Lady of Kibeho: Queen of the Seven Sorrows. The talk begins at 2pm followed by the procession. Confessions will be available. All are welcome.
Confirmation
will be held on Sunday May 28, 2023 at the 10:30am Mass.
The Steubenville East Conference
will be held in Springfield again this summer on July 21-23, 2023. Registration is open! The Diocese of Springfield is offering a $75 discount for all diocesan youth who register for this weekend.


Construction on the New Church Roof
A reminder that while the church roof is being replaced, adoration of the Blessed Sacrament on Tuesdays is suspended until the completion of the project.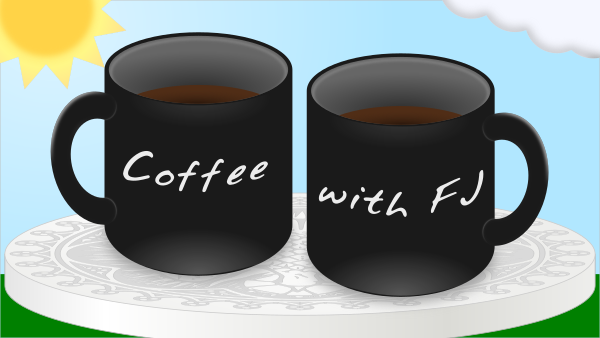 Watch new episodes of Coffee with JF here: