E-Newsletter for
December 30, 2022



One of the most popular - and a fave of mine - among the various Christmas songs is "The 12 Days of Christmas". When I was in middle school, my class put on a demonstration where we acted out the song ... it was hilarious! The song itself originated in England around the mid-18th century. The author is unknown. Some argue that the carol is written in code, as a catechetical tool for Catholics unable to openly practice the faith. As such, it could be interpreted in this manner: The "true love" is Jesus who was born on Christmas Day. The partridge in a pear tree also represents Him because the partridge is willing to sacrifice itself to protect its young from predators. Here is a breakdown of the rest of the days:
Day 2: The two turtle doves were the Old and New Testaments
Day 3: The three French hens stood for faith, hope, and love.
Day 3: The four calling birds were the four gospels of Matthew, Mark, Luke, and John.
Day 5: The five golden rings represented the first five books of the Old Testament, which describe man's fall into sin and the great love of God in sending a Savior.
Day 6: The six geese a-laying stood for the six days of creation.
Day 7: Seven swans a-swimming represented the sevenfold gifts of the Holy Spirit-Prophesy, Serving, Teaching, Exhortation, Contribution, Leadership, and Mercy.
Day 8: The eight maids a-milking were the eight beatitudes.
Day 9: Nine ladies dancing were the nine fruits of the Holy Spirit—Charity, Joy, Peace, Patience, Goodness [Kindness], Gentleness, Fidelity, Modesty, Self-Control
Day 10: The ten lords a-leaping were the Ten Commandments.
Day 11: The eleven pipers piping stood for the eleven faithful Apostles.
Day 12: The twelve drummers drumming symbolized the twelve points of belief in The Apostles' Creed.
Some argue, however, that this code is just an internet sensation. Whether true or not, I think that it is an interesting take on a classic. And perhaps will make us think a little differently each time we hear it and help us to always be grateful for God's countless blessings in our lives. Can you name one thing your "true Love" gave you today?


God bless and Merry Christmas!


News & Events
Please watch here for news and events, and join us for good Catholic community!

January 8, 2023: Three Kings Celebration.
Join us on Sunday January 8th for our Three Kings Celebration 1:30pm-4pm. We will be honoring Sr Melinda for her years of ministry at Holy Name. We will have food, traditional Christmas music, fun, fellowship, treats for the kids and an appearance by the Kings!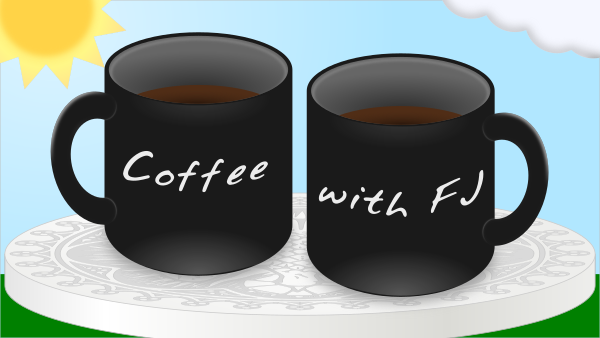 Watch new episodes of Coffee with JF here: