E-Newsletter for
January 13, 2023



As the Year of the Eucharist continues, I was to highlight Eucharistic Adoration and the benefits of spending time before the Blessed Sacrament. Lets remember that adoration is an act of devotion in which we place ourselves before the True Presence of Our Lord in the Eucharist, to worship and adore Him. It is an extension of Holy Mass which allows us to foster a deeper love and reverence for Jesus Christ. The benefits of which bring peace, rest and healing to our weary souls. Not one of us is too busy to spend time in prayer and receive these benefits. I would like to offer yet another fruit of this devotion.


One of the appearances of the Risen Lord is to the disciples on the Road to Emmaus. Jesus met them on their journey, walked with them, opened their minds and hearts to where the Scriptures speak about Him. Yet, it wasn't until He sat down and broke bread with them when they realized it was Jesus. "...their eyes were opened and they recognized him in the breaking of the bread" (Lk 24:31). They did not recognize him while they walked along, only after He broke bread with them. It is as if to say, only when we begin to see Him in the Eucharist will we be able to see Him more clearly in our everyday lives. Only when we come to know and to believe that Christ is present in the Eucharist, can we then know of His presence even in the midst of our busy, daily lives. The point here is that so many of us look for God in all the wrong places - in "signs", in relationships, in work, in ministry ... We fail to go to the place where He makes Himself know, where He reveals Himself to us - and that is in His True Presence in the Eucharist.


Friends, Eucharistic Adoration allows us to begin to see Christ more fully and clearly in our everyday lives. As St. Teresa of Calcutta once said: "Jesus has made Himself the Bread of Life to give us life. Night and day, He is there. If you really want to grow in love, come back to the Eucharist, come back to that Adoration." For He waits for us to seek Him.


Join us at Holy Name for Eucharistic Adoration on Tuesdays beginning at 1pm. The rosary is prayed at 4:30pm, followed by benediction. I hope to see you there!
God bless and Merry Christmas!


News & Events
Please watch here for news and events, and join us for good Catholic community!

Thank you!
Thank you to all those who made our Three Kings Celebration a great success! Over 150 people participated! Thank you to the cooks, musicians, those who helped set up and clean up, those who helped financially and everyone else who made this event such a huge success!


Thank you to all those who volunteered to help decorate and put away the Christmas decorations. You helped make the church look beautiful for the holiday season!


No Greater Love: A movie on the life and legacy of St. Mother Theresa of Calcutta.
Join Fr Ballou and Fr Reardon for the viewing of this movie on the life of this great saint! January 22, 2023, 2pm at St. Catherine's Parish on Parker St and on January 29, 2023 at 2pm at Holy Name in the social center.


New Coffee with FJ Episode!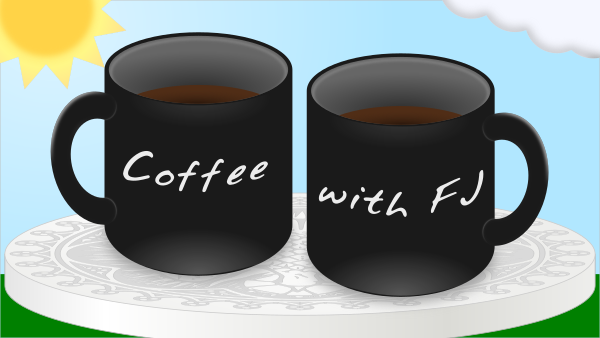 Watch new episodes of Coffee with JF here: