E-Newsletter for
March 17, 2023



The way in which Jesus defeated Satan was by way of prayer and fasting. Even in the weakness of his humanity, having fasted for 40 days in the desert, Jesus was able to put the devil in his place and chose not worldly pleasures, power and vanity, but rather the food that comes from above, heavenly Bread. This great battle with Satan not only prepared Jesus for His public ministry but also for His crucifixion. The point here being that His battle was just as spiritual as it was earthly and shows us how to take up arms in our battles.


Fasting has become a phenomenon as of late. I have seen so many advertisements for intermittent fasting in order for a person to lose weight. While on the one hand that may be true, on the other hand there is a real spiritual benefit to fasting. When you fast you are disciplining your body in order to be healthier. At the same time, if I can say no to something good, I can also say no to something bad - like sin. Fasting helps us to choose the good over the bad, choose grace over sin. This is how we launch an offensive against sin and vice. For example - do you have a difficult person in your life, someone you struggle to forgive? Fast for them. Defeat the sin of lack of forgiveness or a hardness of heart by fasting for that person. What about injustice and the very noticeable sufferings of others. We can fast on behalf of those who suffer because this is how Satan is defeated.


How does one fast? In general we often think of fasting in relation to food and drink. As such, it is taking one regular meal during the course of the day and only very small portions for the other 2 meals - or skip a meal altogether. But one can also fast from things like social media, TV, texting - especially if fasting from food or drink is impossible. The spiritual benefits of this discipline allow us to begin to choose virtue over vice, grace over sin. Let us not, therefore, neglect this discipline of Lent as a matter for others or that a discipline of antiquity. For this is how we defeat the influence of the devil in our lives, overcome sin and develop stronger habits of virtue.


News & Events
Please watch here for news and events, and join our events for good Catholic community!

The Steubenville East Conference
for high school youth is returning to Springfield. Mark your calendars for July 21-23, 2023. Registration is now open! The Diocese of Springfield is offering $75 to any student who signs up. The deadline is June 1, 2023. Contact Fr. Jon for more information.
Holy Hour for Vocations
The Office of Vocations is hosting a Holy Hour for Vocations to the Priesthood on Sunday March 26, 2023 at St. Michael's Cathedral with Bishop Byrne as our presider, from 2pm-3pm. All are welcome to attend.
Penance Service
On Sunday March 26th, we will be hosting our annual Lenten Penance Service Service beginning at 4:30pm. Please take advantage of this opportunity to go to confession before Easter!
Youth Pilgrimage
The Diocesan Youth Ministry Office is sponsoring a pilgrimage to the Divine Mercy Shrine Saturday April 1, 2023. Go to the website catholicyouthrevival.org for more information and to sign up.
Holy Name Newsletter
Lenten Schedule
For the Season of Lent, there are plenty of opportunities available to deepen our life of faith:
Series of Talks on the 10 Commandments with Fr. Barrent - Join us Sundays at 2p.m. in the church.
Confessions - Our usual Saturdays from 3:30-4 p.m. (except on Holy Saturday); and Wednesdays at 5 p.m. Also, Saturdays at 9:30 a.m. on March 4th and April 1st. On April 8th, Easter Vigil Saturday, they will be from 11 a.m.-12 noon only.
Adoration - Tuesdays, 1-5 p.m.; Divine Mercy Chaplet at 3 p.m.; Rosary at 4:30 p.m. followed by Benediction.
Stations of the Cross - Fridays at 6:00 p.m. in English and at 7:00 p.m. in Spanish.
Holy Thursday - Mass of the Lord's Supper at 7:00 p.m.
Good Friday - Liturgy of Good Friday in English at 3p.m.; plus English Stations at 6:00 p.m. and Spanish Stations at 7:00 p.m.
Holy Saturday - Vigil Mass at 7:30 p.m.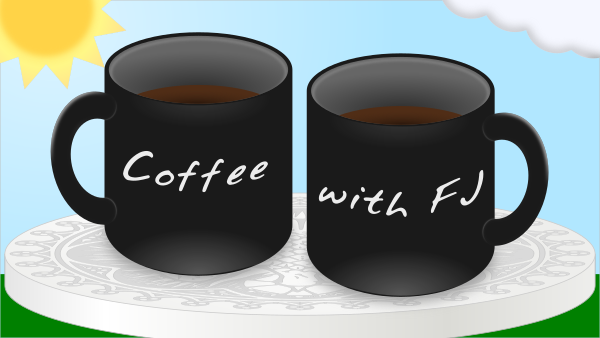 Watch new episodes of Coffee with JF here: