E-Newsletter for
February 10, 2023



(From the Parochial Vicar)


The Sacrament of Reconciliation, or more commonly called Confession, is perhaps one of the greatest gifts our Lord Jesus Christ has given His Church. Adults in the faith understand that the Sacrament of Baptism removes the stain of original sin from the soul, while also cleansing the baptized of any personal sin they may have committed. This is why in the ancient church many Christians delayed being baptized until they were either free of their vices or in danger of dying, so that they would not need to do penance here and now. The Church rightfully discouraged this practice as the Catechumen (the person preparing to be baptized and to be received into the Church) denied himself access to God's grace by delaying baptism, and therefore could not grow in holiness nor merit through good works in the sight of God. Furthermore, it is clear that Jesus' intention for Christians was to receive baptism as soon as possible, knowing perfectly that as human beings we are weak and prone to sin, and for this reason He gave His first priests, and their successors, the divine authority to forgive sins. He did this after His resurrection when He spoke to His Apostles: "And when he had said this, he breathed on them, and said to them, 'Receive the Holy Spirit. If you forgive the sins of any, they are forgiven; if you retain the sins of any, they are retained'" (John 20:22-23).


The priest stands in a unique role as confessor. He has not been chosen to be a priest because he is perfect, rather, he has been chosen from amongst the lay faithful, from amongst those who have received God's mercy and forgiveness, so that in being patient with a fellow sinner, he can show compassion to the wounded, and share with others the same mercy and encouragement he has received. The priest exists therefore to be a vessel of God's love, mercy, compassion, and generosity.


The notion of receiving God's love, mercy, and compassion through the Sacrament of Reconciliation is understood by most Catholics who frequent the sacrament. Why then focus on the priest being a vessel of God's generosity? The Sacrament of Reconciliation not only blots out all the sins confessed, like all sacraments, it possesses healing power. When we sin, we not only suffer injury to our soul, but also to our relationship with God and His Church, the Mystical Body of Christ. We weaken by venial sin our relationship with God, and through mortal sin we break off our relationship with God's grace completely. The power of this sacrament restores that weakened or broken relationship with God. Divine life enters into us once more, and God, forgetting our past discretions, eagerly resumes leading us up the path to holiness. The next time any of us are hesitant in going to Confession, let us remind ourselves, we are not only going to receive God's mercy and love, we are approaching our Lord to receive His great generosity.


May God bless you always!
News & Events
Please watch here for news and events, and join our events for good Catholic community!

Ash Wednesday

8:15 A.M.
12:00 NOON
5:30 P.M.
7:00 P.M. SPANISH MASS
Holy Hour for Vocations
Join us for a Eucharistic Holy Hour to pray for vocations to the priesthood - Tuesday February 21, 2023 6pm-7pm. Discussion to follow for men discerning priesthood from 7pm-8pm.
Holy Name Newsletter
Eucharistic Congress
This day is for you! Young or old, single or with the whole family, involved in your parish or on the edges, you are invited to come learn more about the Eucharist and deepen your love for the gift of Christ's Body, Blood, Soul, and Divinity. Reawaken your heart to what is essentially beautiful, good, and true about our faith, and center your life around Christ in the Eucharist. Come experience amazing speakers, a display of Eucharistic miracles, fellow Catholics from around the diocese, a full convention center of all things Catholic with Catholic ministries and materials, as well as Eucharistic Adoration and Mass with Bishop Byrne.


The Eucharistic Conference, March 4, 2023, at the MassMutual Center in Springfield. Go to catholiclifeconference.org to register. Register by Feb 20, 2023, to have lunch included in your registration.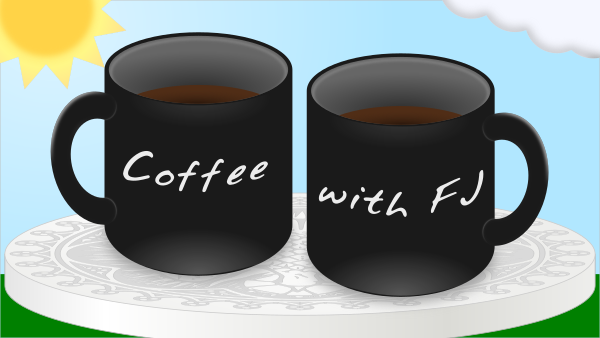 Watch new episodes of Coffee with JF here: