E-Newsletter for
March 3, 2023



It is hard to believe that we are already in the Season of Lent. It seems like just yesterday it was Christmas! How time flies! The passage of time often makes it seem like we have ample opportunity to get things done - for example get to confession, read that book, work on my prayer life, etc. I could not help but think about this after hearing of the sudden death of a long-time pro-life champion and frequent daily Mass attendee here at Holy Name. I was reminded of the death of the former Grand Knight at my previous parish, who died suddenly on New Year's Day a few years ago. In both instances, who saw it coming? Certainly they had no idea that this would be the day the Lord called them home to Himself.

Herein lies the point - we do not know how many days we have, only God knows that. St. Paul so rightly comments: "now is an acceptable time, now is the day of salvation" (2 Cor 6:2). Now is defined as 'the present moment.' So often we tend to think of the "day of the Lord" or the moment of our death as something in the future. We tend to think we have time. But, time flies - tempus fugit. Why put off tomorrow what I can get started today? Why wait to read that book? Why not start a renewed life of prayer today, rather than tomorrow? You see, we are not just preparing for eternity - the day when we meet the Lord face to face - we are preparing for eternity now. We are preparing to meet the Lord each day. Each day that passes us by and we continue to "put off until tomorrow" is a day the Lord passes us by as well. Our Lenten observances therefore, assist us in seeing our Lord, they aid us in having profound encounters with Him ... they ground us in a real relationship with Him. In our prayer, fasting and almsgiving, in confession, adoration and Holy Communion ... it is these ways we meet Him. It is in these ways we prepare for our eternal salvation. Prepare well during this Lent so that your faith may grow and mature and that you may meet the Lord in new and profound ways.


News & Events
Please watch here for news and events, and join our events for good Catholic community!

The Diocesan Eucharistic Congress
is this Saturday March 4th! Registration is now open.
Holy Hour for Vocations
Mark your calendar for a Holy Hour for Vocations with Bishop Byrne, Sunday March 26th at 3 p.m. at St. Michael's Cathedral.
Holy Name Newsletter
Lenten Schedule
For the Season of Lent, there are plenty of opportunities available to deepen our life of faith:
Series of Talks on the 10 Commandments with Fr. Barrent - Join us Sundays at 2p.m. in the church.
Confessions - Our usual Saturdays from 3:30-4 p.m. (except on Holy Saturday); and Wednesdays at 5 p.m. Also, Saturdays at 9:30 a.m. on March 4th and April 1st. On April 8th, Easter Vigil Saturday, they will be from 11 a.m.-12 noon only.
Adoration - Tuesdays, 1-5 p.m.; Divine Mercy Chaplet at 3 p.m.; Rosary at 4:30 p.m. followed by Benediction.
Stations of the Cross - Fridays at 6:00 p.m. in English and at 7:00 p.m. in Spanish.
Holy Thursday - Mass of the Lord's Supper at 7:00 p.m.
Good Friday - Liturgy of Good Friday in English at 3p.m.; plus English Stations at 6:00 p.m. and Spanish Stations at 7:00 p.m.
Holy Saturday - Vigil Mass at 7:30 p.m.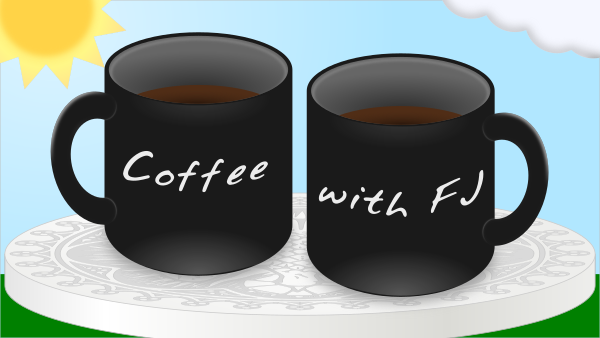 Watch new episodes of Coffee with JF here: